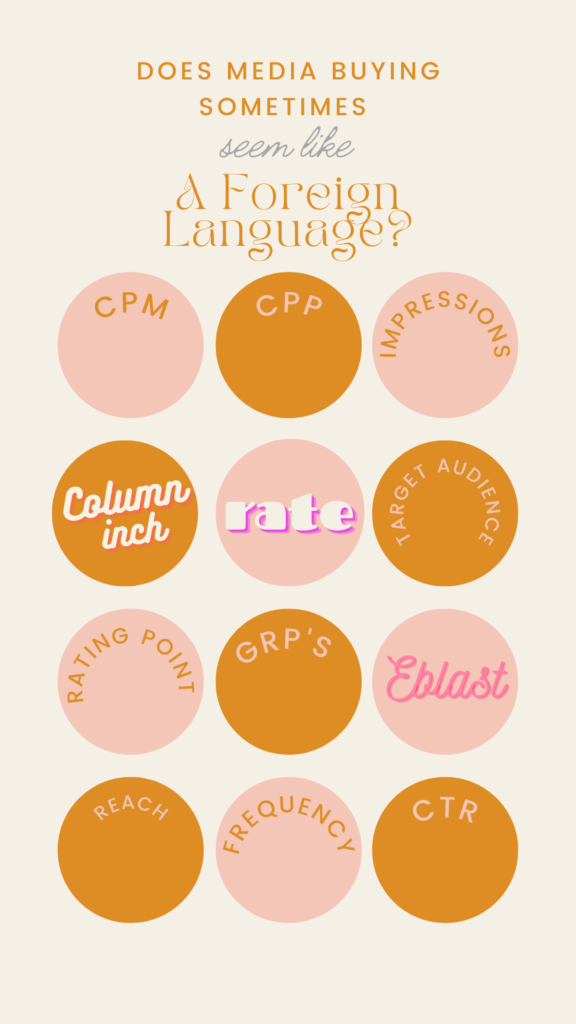 If you are sometimes surprised by all the acronyms and words that pop out of media people, you're probably not alone. You might wonder if it's a foreign language. Here are a few helpful links to use when the next media person comes knocking so can can speak their language. We won't say anything if you have them tucked in your drawer for reference. This is like an open book test.
From Entrepreneur Magazine: A brief overview of media planning and buying terms here.
From Brand Watch: Brand Watch has an article about 65 social media terms.