Popcorn Press & Media, Inc welcomes current and future customers to pop in to taste a new way of thinking.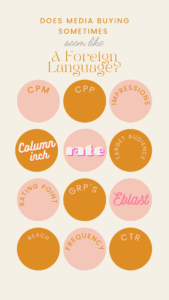 "I believe it's time that we start to shift marketing approaches away from age target demographics to lifestyle demographics. Since 60 year olds sometimes act like 20 year olds and 30 year olds might choose to be more like 50 year olds in the choices they make, we need to look deeper into customer's habits. These demographics are still important to look at as a way of defining segments but we need to dive deeper into individual traits and mass habits collectively." Janene Massieh (Roberts) Founder
Janene founded Popcorn Press & Media, Inc. in 1999 after many years of working at advertising agencies. She is the author of Anna Maria Fruit of the Spirit Paper Doll book. Watch video
Popcorn Press & Media, Inc. focuses on media planning, buying, production and marketing strategies for clients.
COMPANY OVERVIEW
"So how do we market to an individualized society, one to one? It's a multi-media approach. Online ads can get very targeted to individual groups but we still need to combine that with mass media for the most impact. And mass media, although sometimes thought of as otherwise, can be very targeted to individuals when we study research into consumer's mass media habits."
Here's the "kernel" of truth. We have a futuristic vision and look for ways to stretch our clients' dollars while maintaining a "boutique" outlook. To serve you best, we pull in expert partners when needed. We have affordable television production rates so you can make an impact online and on air. Our company has experience in all forms of media locally, nationally and in spot markets. Ready to get "popping"?
MISSION STATEMENT
Since 1999, Popcorn Press & Media, Inc has been committed to your business's success by providing the quality services of advertising media planning, buying and production to increase your exposure and sales. Popcorn Press & Media, Inc. offers highly ethical, expert long-term service with our strong media liaisons. We hold true to your needs while maintaining positive relationships with the media to create win-win situations.