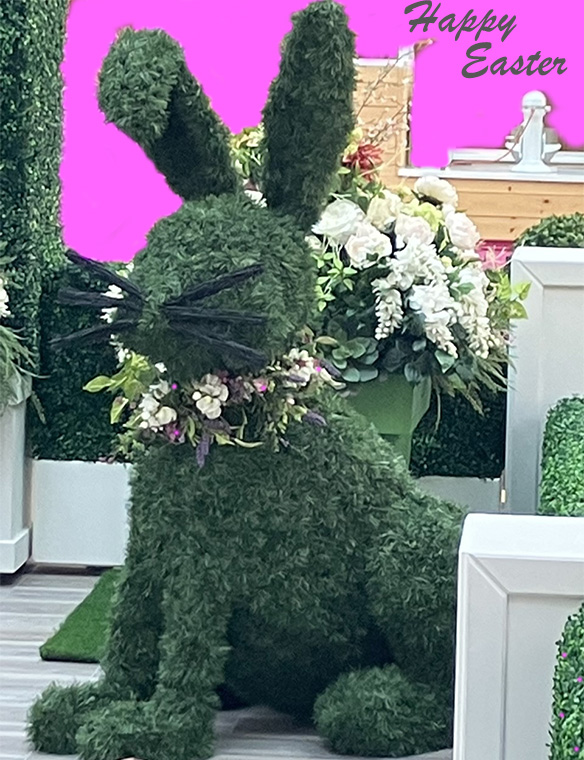 If you ever thought it would be fun to travel to a significant place for Easter, here are some ideas.
If you happen to be in Jerusalem or decide to travel there, they have two "World's Most Impressive Easter Services" according to an April 15, 2017 mentalfloss.com article. One of them is at the Church of the Holy Sepulchre which is where Jesus was crucified. The other is at the Garden Tomb, considered to be the tomb of Jesus.
Then there's Lourdes France, known for its healing presence after a young girl named Bernadette reported she saw a vision of the Virgin Mary, according to a March 16, 2014 article in express.co.uk. Every day at 8:45 p.m. people march through the grounds with torches. For Easter, they have Mass at Basilica of St Pius X. They offer dips in baths free of charge which are filled with water from the area.
The same article lists Patmos, Greece as the place most believe St. John had visions of Christ and wrote the book of Revelations. They have Easter events at the Monastery of St. John.
Still more, the express article states that Rome is popular for Easter for their displays of color and events with the Pope leading the procession.
Most likely, however, you are here in the states. The mental floss article lists the Lincoln Memorial Sunrise service in Washington, D.C. as one of the "12 Most Impressive Easter Services."
The more realistic option is to make a virtual visit to some of the more grand displays. According to a vogue.com article from April 11, 2020, when the pandemic was raging, this was most people's only option. Depending on your persuasion, you can virtually attend Easter Mass with Pope Francis or tune into Joel Osteen's megachurch service.
Then again, there's always your local church where you probably know a few of your neighbors, or if not check out one that interests you. Happy Easter.