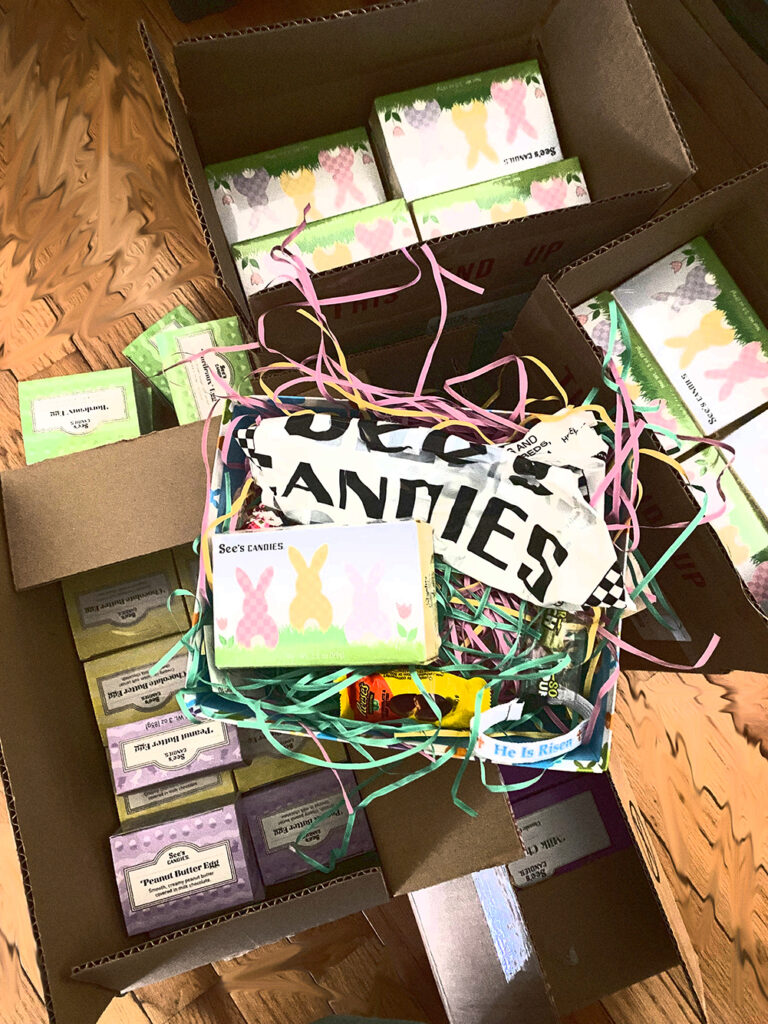 So, Easter will be here before you know it and so that you don't wait until the last minute, here's an encouragement to order gifts for Easter for your clients and friends and family. We're working with See's Candy again this Easter to give kids Easter boxes filled with treats.
It's a win-win. We've set up an online See's Candy campaign to earn money to purchase candy and boxes for the kids. The win for you is by purchasing See's candy for all your friends and family, co-workers, bosses, church friends, neighbors–you get the picture–you help us earn dollars for the outreach.
So here goes. Here's the link. Click here. When you order online the delivery goes directly to you. Please help by forwarding this post to anyone you think might be interested. We have a deadline of March 24. A Big Thank You for your support. We hope you will have a wonderful Easter season.
So why do we like See's Candy? See's started in California in 1921 and is still going strong today. Their motto is Quality Without Compromise so they gotta be doing something right.